MFI Personnel
Officers and Board of Directors

Imad-ad-Dean Ahmad, Ph.D. (President, director) is an internationally known interdisciplinary scientist of Palestinian descent, born at sea and raised in the United States. He is author of Signs in the Heavens: A Muslim Astronomer's Perspective on Religion and Science and he teaches a courses on Islamic religion, his tory and civilization at Wesley Theological Seminary. He also teaches an course on Islamic history and civilization for the summer interns program at the International Institute of Islamic Thought. Dr. Ahmad has received the "Star Cup for Outstanding Public Service" award from the Montgomery County Civic Federation, the "Champion of Democracy Award" from Marylanders for Democracy, the "Samuel P. Chase Freedom Award" from the Libertarian Party of Maryland, and the "Sentinel Award" from the Montgomery County Civic Federation.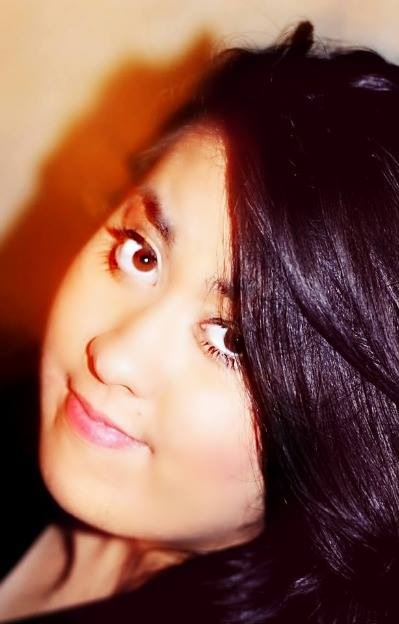 Sarah Harvard (Secretary, director) is an independent journalist based in Washington, D.C. An avid interviewer, she discussed some of the most pressing issues with Noam Chomsky, Rand Paul, Reza Aslan, Amb. Akbar Ahmed, Sarah Palin, Grover Norquist Max Blumenthal, and Jeremy Scahill. Some of her work has been published in VICE, Salon, The Huffington Post, the Chicago Tribune company, and the Pan-American Post. Though she focuses most of her work on culture, civil liberties, and national security, she finds grea

t interest in the entertainment industry.

Shahid N. Shah, M.S. (Treasurer, director)is a cofounder of Alim Foundation, Chief Architect of The Alim Islamic Knowledge Platform, and an award-winning IT professional that consults for governments and NGOs. He has over two decades of business strategy, technology strategy, architecture, engineering, entrepreneurship, speaking, and writing experience.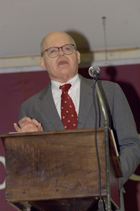 Prof. Antony T. Sullivan, Ph.D. (director) is senior associate of TerraBuilt Corp. International and author of or contributor to eight books and some 100 journal articles and academic reviews focusing on the Arab and Muslim world and holds an honorary position as Associate at the Center for Middle Eastern and North African Studies at the University of Michigan. Dr. Sullivan has played a major role in bringing together moderate Muslim intellectuals and their appropriate Western counterparts to address contemporary challenges that are common to both the West and the Islamic world.

Safei-Eldin Hamed, Ph.D. (director) is a scholar of environmental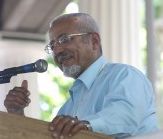 policy, landscape architecture, urban planning, and Arabic-Islamic Studies who has taught at Virginia Tech, University of Maryland, Texas Tech, the University of Georgia, and Chatham University in the United States; University of Guelph and the University of Nova Scotia in Canada; and King Faisal University in Saudi Arabia. Dr. Hamed has authored and co-authored several books, among which is "Planning Objectives for the Arid Middle East: An Approach to Setting Environmental Objectives, "Ecology and Islam", "The Eleventh Commandment", "Environmentalism in the Muslim World" "Islam in America", "The American Empire", "The Calamity of September", and " Janat wa Oyoun (in Arabic). He has worked as an Environmental Assessment Specialist at the World Bank in Washington, DC. Currently, he lives in Washington, DC Metro area and practices as a consultant of international development.

Board of Advisers

Om

ar Alt

alib, Ph.D.

is an international author, speaker and trainer, a former

adviser to the Iraqi Ministry of Education and co-author of the book Parent, Child Relations published in English and tra

nslated into Arabic, Bosnian, Malay, Farsi, Hebrew,

Russian, Spanish, and German.

Charles E. Butterworth, Ph.D.

is Professor Emeritus, Department of Government and Politics, University of Maryland, focuses on Arabic and Islamic political philosophy.
Prof. Sulayman Nyang, Ph.D. is a distinguished Muslim scholar of international affairs at the African Studies Center of Howard University.

Abdul Hafiz Shaikh, Ph.D. is a Pakistani political economist e with over 30 years of experience in economic policy-making, management and implementation who served as the 20th Finance Minister of Pakistan.
Staff and Fellows of the Institute

Eva Forslund (The Fund for American Studies summer intern) is a second-year student pursuing a BA in Economics at Uppsalla University in Sweden who studied Philosophy for one year at a scholarship at Georgia State University. A former intern at the Washington Post's Jerusalem department, campaign worker for the Liberal students of Stockholm, and founder of the Uppsala Feminist Choir, Eva looks forward to learning more about Islam and liberty in order to educate her countrymen about the rising threat of Islamophobia in Scandanavia and in other Western countries.

The Minaret of Freedom Institute is now assembling a team of highly qualified academics and policy experts with an interest in promoting liberty, free markets, and a better understanding of Islam to serve as

fellows

to write academic papers, policy advisories, and op-ed pieces. Click here for further information.